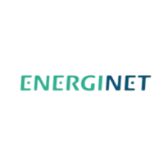 Energinet.dk's tasks are to:
maintain the overall short-term and long-term security of electricity and gas supply

develop the main Danish electricity and gas transmission infrastructure

create objective and transparent conditions for competition on the energy markets and monitor that competition works

carry out coherent and holistic planning, taking account of future transmission capacity requirements and long-term security of supply

support eco-friendly power generation and the development and demonstration of green energy production technologies

calculate the environmental impact of the energy system as a whole.
Energinet Graduate Programme
Energinet.dk is the Danish national transmission system operator for electricity and natural gas. It is an independent public enterprise owned by the Danish state under the Ministry of Climate and Energy.
Rank: 6
Company size: 1001-5000
Global: No

Graduate programme: Yes
Intern programme: No