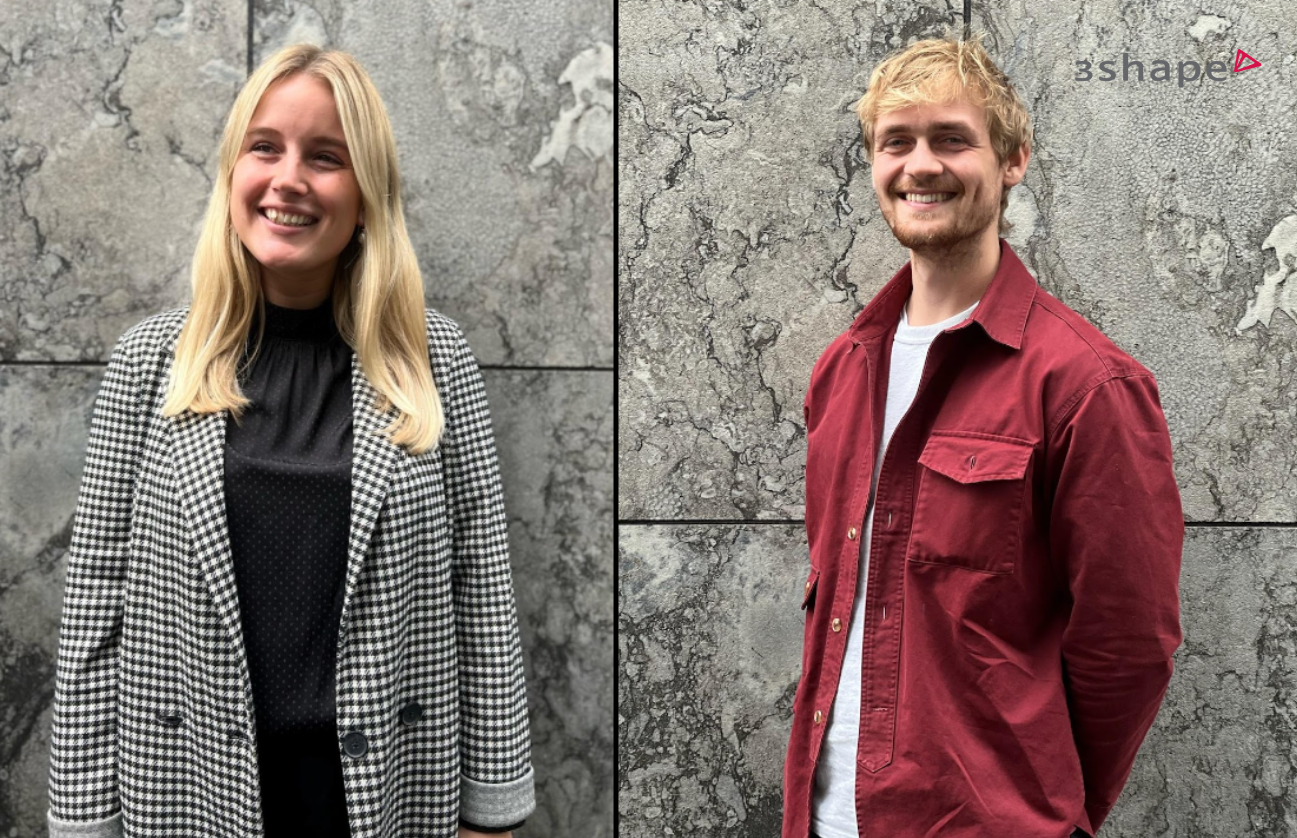 Christina: I'm part of the Business/Commercial track of 3Shape's Graduate Program and joined the company in September 2022. My first rotation was in Strategy & Consulting, and now I'm in my second rotation in the Audio business unit as a Product Management Associate. My academic background includes a bachelor's in international business and a master's in international marketing & management from Copenhagen Business School. During my studies, I held three student jobs to bridge theory with practical experience.
Gustav: I have been enrolled in the technical track of our graduate program since September 2022. I studied product design and industrial engineering at the Technical University of Denmark while working as both a teaching assistant at the university and a student assistant in Jabra. In my current rotation, I work as a project manager for our procurement function, while on my previous I ran a life cycle assessment project in our Legal, IP, Patent, and Sustainability team.
How did you end up at the 3Shape Graduate Programme?
Gustav: 3Shape had been on my radar for a while as an intriguing MedTech company, creating truly disruptive technology. Towards the end of my degree, I was still unsure exactly what direction to take my career, and therefore willing to spend more time learning and testing the waters. Hence, a graduate program seemed like a great fit for me personally, as well as a position where my jack-of-all-trades background would serve as an asset rather than a deficit.
Christina: I was drawn to graduate programs in general as I see them as excellent opportunities to work in diverse functions with various managers. I was especially attracted to 3Shape's program due to the opportunity to shape your journey through the rotations and the strong focus on employee development.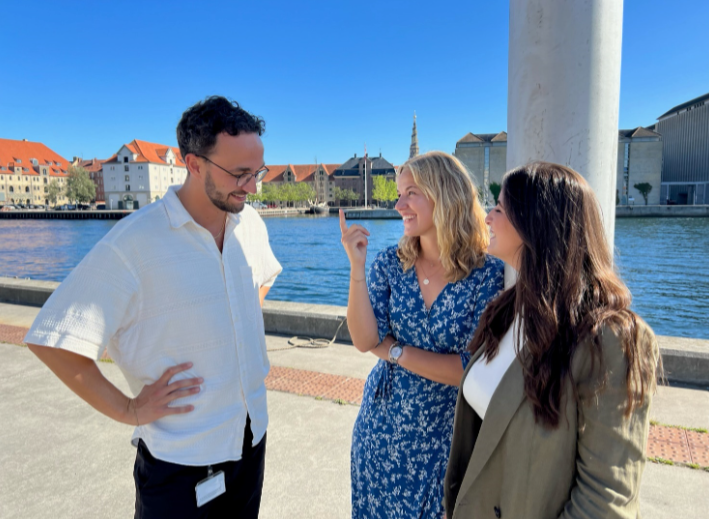 What attracted you to 3Shape as an employer?
Christina: My latest student position was at another MedTech company where I discovered the importance of working at an organization with a broader purpose. 3Shape helps clinics and labs deliver improved patient experiences, which makes the work that we do every day even more meaningful and makes me proud of being part of 3Shape. At the same time, I found 3Shape's growth history compelling – it is a lot of fun being at a company with a strong presence in its industry and future growth potential.
Gustav: Several of my friends from university were working in 3Shape and spoke highly of the culture and of the work itself. It was also very important for me to work in a company that truly satisfies a societal need and pushes an industry towards progress that stands to benefit all.
What has been the highlight of being a graduate at 3Shape so far?
Christina: The highlights of my journey include the steep learning curve and the skilled and great colleagues I work with every day. Getting the chance to make a tangible impact on important projects and working alongside seasoned professionals is very motivating and rewarding.
Gustav: To me, the greatest highlight among many is how we are treated as employees. From the training and educational activities to the autonomy we are given in shaping the program ourselves, and finally to how we are welcomed by others in the company, I have never felt so appreciated in a workplace.
3Shape helps clinics and labs deliver improved patient experiences, which makes the work that we do every day even more meaningful and makes me proud of being part of 3Shape
What has surprised you the most about working at 3Shape?
Gustav: I was not expecting how fast things can move in a company the size of 3Shape. Things are certainly not boring which I enjoy.
Christina: The level of empowerment, trust, and responsibility given to graduates and other young 3Shapers. For example, broad exposure to the leadership team, including meetings and presentations, has both been motivating and unexpected.
Biggest challenge as a graduate so far?
Christina: One of my biggest challenges has been adapting to the fast-paced and ever-changing nature of a growth company. It can be demanding to balance different projects and quickly acquire new skills in a new team. However, the support systems in place, such as mentors, buddies, graduate manager, rotation manager(s), and the other graduates, are invaluable in overcoming such challenges.  
Gustav: Being exposed to so many people and a variety of challenges is certainly strenuous. You might often be doing something that has not been done in the company before. The required plasticity is tough to navigate, but also exciting.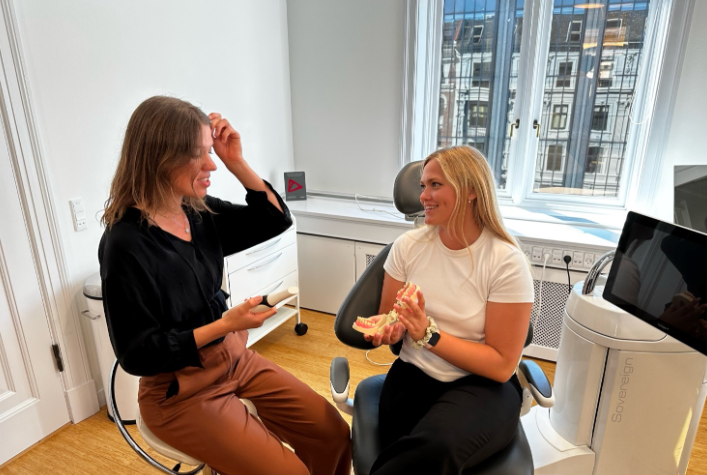 Advice to other applicants?
Christina: Preparation is key. Research 3Shape and be genuinely passionate about the opportunity to learn and contribute. Remember to tailor your application to emphasize how your competencies can add value to 3Shape. Practice typical questions and case challenges before the interviews. Lastly, keep in mind that your attitude can be one of your most valuable assets – aim to be positive and have a can-do mindset. Good luck!
Gustav: Be honest. Don't be afraid to speak your mind, but be sure to reflect on your motivations, both for applying to the company and in general.
How do you see your future with 3Shape?
Gustav: I see it being full of opportunities and can't wait to see how it shapes up.
Christina: Given the opportunities and support I've received, I'm certain that 3Shape is an organization where I can build a meaningful career. I look forward to the journey ahead!