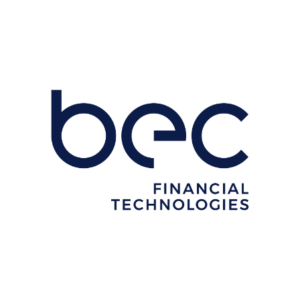 BEC Graduate Programme
As a graduate in BEC, you are hired in a permanent position with an attractive salary from day one. You will enjoy the same benefits of flexible working hours, bank holidays, pension, etc., as your senior colleagues. The program lasts 12 months and during this you will receive 6-8 weeks of training according to your track. We offer one optional rotation within the domain that you are hired into. In 2023 We are looking for curious and tech savvy software engineers and business analysts.
About BEC
BEC is a Danish, full-service IT house dating back to 1964. We have more than 50 years of experience in developing and operating IT systems for financial institutions operating in Denmark.
The idea behind BEC is joint development of IT solutions. Customers with expertise in specific business areas co-operate closely with BEC to create coherent, intuitive and comprehensive solutions for both smaller and larger banks – main stream and niche banks. BEC has different sets of governance models tied to our customers in order to satisfy their need for influence in the development of BEC.
IT solutions
BEC has many and quite different customers and therefore a wide span of demands for IT solutions. A result of joint development with many non-similar customers is that we offer wall-to-wall-coverage of banking IT-solutions to all our customers. In addition we also supply selected solutions or services with standard integration to fulfil the needs for larger or niche banks to consolidate data with their group.
Examples of IT Solutions are:
Digital self-service: Online banking (browser) and Mobile banking (smartphone, tablet)

Complete advising universe including pensions, investment, loans and daily economy

Securities trading

Capital Markets platform

Wealth Management and custody accounts

Corporate customer management

National and international payments including SWIFT

Administration of accounts, loans and customers

Risk and credit management

Statutory reporting and compliance

Accounting control

Business intelligence.
Graduate Programme Facts
Main Location
Roskilde, Herning
Functions
Finance, IT, Software Engineer, Data / Analytics
Time per Rotation
3 Months
International Rotations
No
Language Requirements
English and understanding Danish
---
Applications Open
January 12, 2023
Applications Close
February 26, 2023
Programme Start
August 1, 2023
Our take on the BEC Graduate Programme
About the programme by Graduateships

BEC Financial Technologies is a full-service Danish IT house with large staffs in both Poland and Denmark. They have more than 50 years' experience developing and operating IT for banks and other financial companies.
Their graduate programme is focused on more analytical and tech driven graduates. They offer some of the best internal training setup we have seen with 6-9 weeks of training throughout the year.
With their deep expertise within Finance and IT you will gain a very solid foundation in both fields and be able to learn from some of the best IT experts within their field.
The only potential downside is the lack of international exposure during the programme. If you are looking to gain international work experience this might not be the programme for you.
Graduate Programme Benefits
Flexible time

6th holiday week

Care days

Bank closing days

Canteen

Fitness room

Good pension scheme

Employee events

Good salary
Application Process
2
Tests
Logical tests and possibly coding test
3
Case and assessment day
Solve a case and (perhaps online) assessment day
Stories from the Inside
Meet their people
Graduate Progressions (example of roles after the graduate programme)
Software Developer Graduate -> DevOps Engineer
Business Intelligence graduate -> BI consultant & Product owner
Business Analyst ->Product Owner
The Verdict
What's good
"Great employee benefit package"
"Hired from day 1"
"6 months intense development"
BEC Graduate Programme
BEC is a Danish, full-service IT house dating back to 1964
Rank: 18
Company size: 1001-5000
Global: Yes

Graduate programme: Yes
Intern programme: Yes
Website:
Link