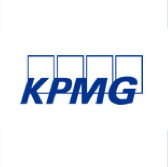 About the programme by KPMG

The KPMG Graduate Programme is a 1-year programme for management consultants, tech consultants and auditors. During the first week, you will go on a trip with your fellow graduates. The focus of the trip is to give you the initial training needed to start your career and to start building your network (read: socialize!).
When you are back from the trip, the training continues. You will receive more general training together with all the graduates (e.g. core consulting skills training), as well as training specific to your service line.
As part of the KPMG Graduate Programme, you also become a part of the Graduate Network, a network of graduates from a great variety of companies and industries.
About the programme by Graduateships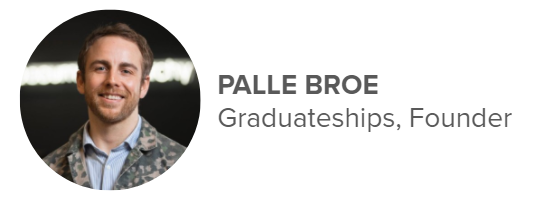 KPMG needs no further introduction. It is one of the largest advisory companies in the world with a long and proud history of fostering business talents.
As one would expect there is hardly a better way to start your career than entering into their graduate programme. You will get to build you "toolbox" amongst world class consultants and work with some of the best clients.
This programme is for graduates who wants to continue a career within consulting. This also means that graduates needs to be prepared for a steep learning curve, but also for long working hours and travel to client sites (both nationally and internationally).
KPMG offers two graduates programmes: The 1 year graduate programme, focused on generalist consultants and the 2 year audit programme focused on becoming an auditor.
Graduate Programme Facts
Functions
Audit, Management Consulting, Tech Consulting, Deal Advisory
Time per Rotation
No rotations
International Rotations
No
Language Requirements
English (some departments require Danish)
---
Applications Open
January 1, 2022
Applications Close
April 30, 2022
Programme Start
August 1, 2022
Our take on the KPMG Graduate Programme
KPMG in Denmark are redefining what it means to be a professional services firm by combining profound insight into Danish and Nordic affairs with global perspectives and by operating across Advisory, Audit and Tax. The company use an agile set-up and a start-up mindset with more than 750 people working together to deliver value to our clients and helping them seize growth opportunities in Denmark and abroad.
The KPMG Graduate Programme will give you the skills and the expertise needed to thrive in a challenging and global environment where you will be working in teams, as well as on your own. It teaches you how to handle responsibility early on, as the KPMG graduates are given responsibility from day one. 
The KPMG Graduate Programme is a 12-month programme available for graduates from business schools and universities, including DTU and ITU. The programme does not include rotations per se, but you will work with a long range of heterogeneous projects within your service line in your department. 
The programme is designed to accelerate your learning and development and consists of structured learning events and client project assignments in one or more service lines. You will also be assigned a Performance Manager and a mentor to help guide you and set you on the right course. 
Visit www.kpmgcareer.dk to learn more about KPMG and follow KPMG Trusted Talents on Facebook or Instagram to get a behind-the-scenes peek into life as a graduate.
Graduate Programme Benefits
Flexibility

Fitness inhouse
Stories from the Inside
Graduate Progressions (example of roles after the graduate programme)
NewTech graduate –> manager in NewTech (started the graduate program in 2017)
Deal Advisory graduate –> manager and hiring manager in Transaction Services (started the graduate program in 2015)
The Verdict
What's good
"Been increasingly focusing on innovation and digitalisation through their NewTech"
"Large and well known brand "
"Mix between office and field work"
KPMG Graduate Programme
KPMG operates in 146 countries with over 220.000 employees
Rank:
Company size: 501-1000
Global: Yes

Graduate programme: Yes
Intern programme: Yes
Website:
Link