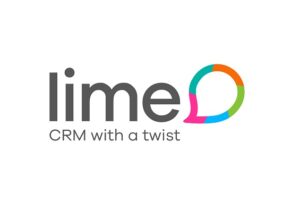 Graduate Programme Facts
FUNCTIONS
Business development/ Sales, Technical project management, and Application consulting
INTERNATIONAL ROTATIONS
You can work from Lund, Stockholm, Gothenburg, Gävle, Helsinki, Oslo, Copenhagen & Utrecht
REQUIREMENTS
Academic degree, Driver's license
LANGUAGE REQUIREMENTS
Danish and English required
---
Applications Open
November 1, 2021
Applications Close
June 1, 2022
Programme Start
August 1, 2022
Our take on the Lime Technologies Graduate Programme
Since their founding in 1990, Lime Technologies overall goal has been to deliver exceptionally user-friendly CRM systems that simplify everyday life for customers. The balanced mix of commitment and technology has made them one of the market leaders in the Nordic region. Their focus is now on turning all companies into customer magnets who retain their customers and attract new ones.
In 2019 they had sales of SEK 290 Million roughly translating into €30 Million. Today they have more than 5,000 customers which translates into more than 70,000 users of their products. They are served by the more than 280 employees that are located in one of their 8 offices (Lund, Stockholm, Gothenburg, Gävle, Helsinki, Oslo, Copenhagen & Utrecht ).
The Graduate Programme which they have labelled internally as the European Trainee Program lasts 12 months and can be done within one of the following tracks: Business development/Sales, Technical project management and Application consulting.
Regardless of the track you have chosen it is kicked off with a 4 weeks introduction and training at their HQ in Lund where the trainees get to meet lots of new colleagues from the organisation.  While they don't have official rotations they offers the opportunity to work from different offices instead of official rotations.. 
With 280 employees Lime is one of the smaller companies offering a graduate programme. Graduates have let us know that they appreciate the entrepreneurial vibes and the ability to have massive impact through their work. Being a smaller company graduates are in general given more responsibility.  On the flip side Lime is a smaller organisation and the brand might not be as well known as some of the other large IT companies operating in the Nordics. 
Video
Graduate Programme Benefits
Wellness allowance

Remote work possibilities

Conferences

Internal education programs

Bonus trips

Internal activities/ parties

Snacks and drinks at work
Application Process
3
Case presentation & interview
6
Final interview with the CEO.
Stories from the Inside
Meet their people
Graduate Progressions (example of roles after the graduate programme)
Application Consultant Trainee →

Team lead



Technical Project Manager Trainee →

Delivery Manager



Technical Project Manager Trainee →

Consultant Manager

Account Manager Trainee → Account Executive or Industry Lead
The Verdict
What's good
"Small office with entrepreneurial Spirit"
"Potential for higher impact"
"Listed on the Swedish Stock Exchange"
"Ability to learn state of the art technology within CRM"
What's not so good
"Relatively unknown brand outside of Scandinavia"
"No official international rotations as part of the graduate programme"
Lime Technologies Graduate Programme
Market leading CRM systems, developed in the Nordics – with a twist of Lime.
Rank: 36
Company size:
Global: Yes

Graduate programme: Yes
Intern programme: Yes