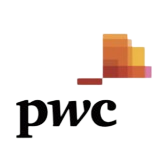 Graduate Programme Facts
MAIN LOCATION
Copenhagen/Aarhus
DURATION
12 - 24 Months (depending on the graduate track). Hired into a permanent role from day one.
FUNCTIONS
Tax & Legal, Risk Assurance, CFO Service, Advisory & Audit
INTERNATIONAL ROTATIONS
None
LANGUAGE REQUIREMENTS
Fluent in Danish and English
APPLICATION DEADLINES
The various tracks will have different application start dates and deadlines as well as start dates. Keep an eye out for individual job ads in Q1 2023.
Application Process
1
Du bliver inviteret til samtale snarest efter ansøgningsfristen eller løbende. Hvis du ikke bliver inviteret til samtale, får du elektronisk afslag efter ansøgningsfristen.
2
Til samtalen vil vi gerne lære dig og dine kompetencer bedre at kende. Derfor får du fremsendt en en personlighedsprofil og færdighedstest forud for samtalen. Til samtalen vil vi introducere dig til PwC, graduateforløbet og potentielle arbejdsopgaver.
3
Vi vil til samtalen også have fokus på dine præferencer og behov, og vi vil gennemgå din personlighedsprofil - og færdighedstest med fokus på at se om der er et match - både for PwC og for dig. Til nogle samtaler, kan du blive bedt om at forberede en kort casepræsentation forud for samtalen.
4
Alle der har været til samtale hos PwC får en telefonisk tilbagemelding.
Stories from the Inside
The Verdict
What's good
"You participate on equal ground to full time consultants"
"You will build a strong consulting toolbox"
"Strong brand and many exit opportunities"
What's not so good
"One thing to be aware of is that it is not as firmly structured as other graduate programmes"
PwC Graduate Programme has posted
7

jobs
PwC Graduate Programme
One of the largest consulting companies in the world with an expertise in Accounting, IT and Management consulting
Rank: 10
Company size: 1001-5000
Global: Yes

Graduate programme: Yes
Intern programme: Yes
Website:
Link